Q&A for TIGRIS Real Estate STO
Q&A Ses­sion
Q&A for
TIGRIS Real Estate STO
Fri­day, 15th May 2020, at 4pm CEST (Berlin, Vien­na, Zürich)
Dura­tion around 60 min
sched­ule
This Q&A Ses­sion will cov­er:
It's almost half-time for the Real Estate Secu­ri­ty Token Offer­ing in Berlin. Com­ing Fri­day, May 15, 2020, at 4pm CEST, our part­ner Alexan­der Rap­atz we will try to answer on a live Q&A ses­sion all your open ques­tions regard­ing this Real Estate Token Offer­ing in Berlin.
Pan­el­lists
ALEXANDER RAPATZ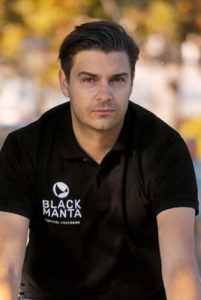 Alexan­der is co-founder fo Black Man­ta Cap­i­tal Part­ners. As legal and finan­cial expert, Alexan­der brings in more than 10 years work­ing expe­ri­ence in top-tier law and Ven­ture Cap­i­tal firms. He was respon­si­ble for struc­tur­ing and exe­cu­tion of invest­ment trans­ac­tions, due dili­gences, nego­ti­a­tion of par­tic­i­pa­tion agree­ments and mon­i­tor­ing invest­ments. Fur­ther­more, Alexan­der is board mem­ber of the Euro­pean Super Angels Club, lec­tur­er at the Busi­ness Angel Insti­tute, and he is an inde­pen­dent expert for "Hori­zon 2020" of the Euro­pean Com­mis­sion.